PAST NUMBERS
Spring 2012
TEXTS
AN INTRODUCTION
by Al Orensanz
THE NATURE OF TRANSIENCE
by Cathleen Oberholtzer
Walking down the streets of New York City there seems to always be one thing that – sadly – never changes. That one thing would be that one cannot go more than a few blocks without seeing a homeless man or woman, most of whom have turned to the streets as their last option. It is a persistent issue in the world – one that has been discussed countless times in countless ways. A strong portrayal of the problems of the homeless was seen in Rachel Amodeo's film What About Me, which was shown by the Angel Orensanz Foundation last November. In the film, Lisa (portrayed by Amodeo) is turned out onto the streets of the Lower East Side where she encounters those who are often referred to as "lost souls", as well as those described as transients.
By its definition transience, be it an individual or an object, is a temporary thing – a state of perpetual transition. For a person who sees themselves as a transient, to them, everything is only present for a short period of time before it shifts into another entity or at other times simply vanishes. As a result of this outlook on life transients travel from place to place, never staying somewhere for long. Much like a hitchhiker hopping from train to train in order to see as much as possible, the transient is constantly on the go. They have no home to call their own except the road. They always seem to be in a state of transition, moving and flowing from one moment to the next.
Through the novel Housekeeping by Marilynne Robinson, the reader is given a rather in-depth view on what it is like to be transient, as well as how an individual comes to embrace that way of life as opposed to what is deemed "normal".
If you like what you just read please subscribe so you don't miss a thing!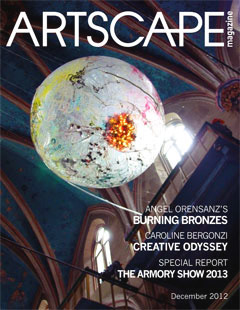 #01
#00
© 2013 Angel Orensanz Foundation