PAST NUMBERS
Spring 2012
TEXTS
AN INTRODUCTION
by Al Orensanz
THE NATURE OF TRANSIENCE
by Cathleen Oberholtzer
ANGEL'S BURNING BRONZES COME TO NEW YORK
TOWARDS A METHODOLOGY OF ANGEL ORENSANZ
by Carlo McCormick
THE ART HAS SPOKEN
by Sana Qazi
All individuals possess their very own aura that gently, yet swiftly fills a room. This is especially true for artists. Artists possess their own unique aura that often floods the space they have stepped into, and seeks refuge in their artwork itself. Along with the likes of Vincent Van Gogh and Salvador Dali, Angel Orensanz possesses a strong artist's aura that is apparent not only in his being, but in his art as well.
Famed artists such as Van Gogh and Dali are known for their eccentric ways and being. Van Gogh, who is infamous for cutting his ear off and handing it to a prostitute, is still one of the world's most renowned artists even after hundreds of years. Similarly, Dali had his own share of eccentricities such as delivering a lecture in a diving suit, and pointing the long hair of his mustache upwards. However, like Van Gogh, these eccentricities are known as Dali's characteristics and are just as famous as his artwork.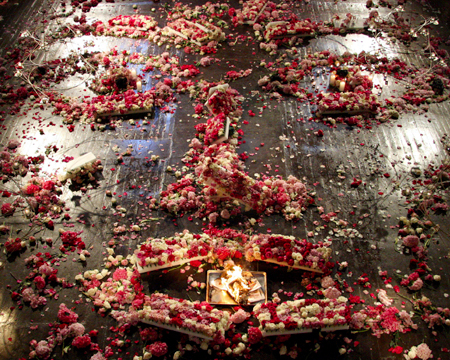 Van Gogh is known to have had mental illnesses which clearly affected his daily life, including his art. If one were to look at him and his art, a deeper connection between the two is found; the art speaks for its artist. Van Gogh's art included the use of bold colors and harsh brush strokes, which ran parallel to his bold and eccentric personality.
If you like what you just read please subscribe so you don't miss a thing!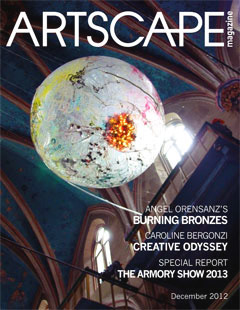 #01
#00
© 2013 Angel Orensanz Foundation