PAST NUMBERS
Spring 2012
TEXTS
AN INTRODUCTION
by Al Orensanz
THE NATURE OF TRANSIENCE
by Cathleen Oberholtzer
ANGEL'S BURNING BRONZES COME TO NEW YORK
TOWARDS A METHODOLOGY OF ANGEL ORENSANZ
by Carlo McCormick
THE ART HAS SPOKEN
by Cathleen Oberholtzer
The yearly Affordable Art Fair has come to a close after hosting over 60 galleries filled to the brim with art from all over. The four-day event, held at The Tunnel in Chelsea, allowed patrons to be surrounded by art on both sides as they walked through the single pathway. Not only that, visitors were even able to purchase pieces they liked – prices ranging from as low as $100 to as high as $10,000, and that isn't including the newly introduced Under $500 Wall. The fair itself is an experience, even for the casual art fan. As the director, Cristina Salmastrelli wrote the Affordable Art Fair, and other fairs, "are truly the heart of the art world, as they are the only place where galleries, collectors, professionals, and visitors come together in one place to learn and exchange ideas".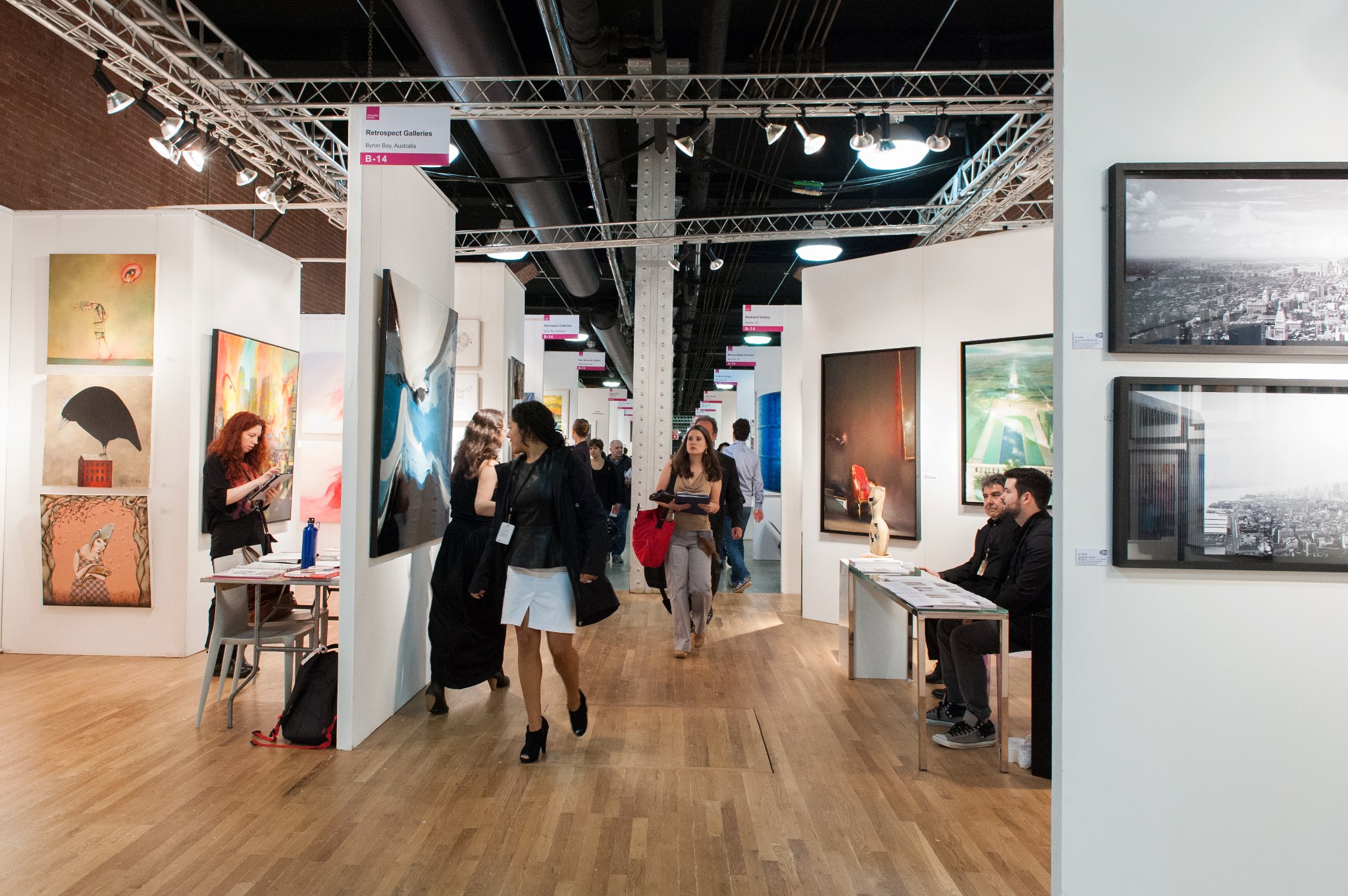 Before even entering the Tunnel art is already on display. For this years fair the Blik Company provided a spilling paint installation. The hot pink installment was placed on the glass windows and doors at the entrance of the Affordable Art Fair, giving the appearance that someone had thrown a bucket of paint at it. Automatically the installment draws in people passing by, allowing the fair to reach out to even the most casual of art fans. It also acted as a landmark for those having a bit of trouble locating the fair. Upon entering the doors there is still attention grabbing work before even entering the actual fair. Another installation, Story Piles by Illiana Emilia Garcia, features what appears like chairs falling from the ceiling, piling up on a wagon. According to Garcia, each chair represented an individual's life story. The installment was also interactive, allowing patrons passing by to put their own stories onto it. These two installments set the stage for what was to come as people moved forward, entering the tunnel of art.
If you like what you just read please subscribe so you don't miss a thing!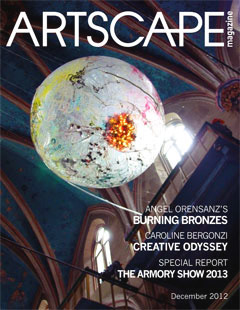 #01
#00
© 2013 Angel Orensanz Foundation